Bournemouth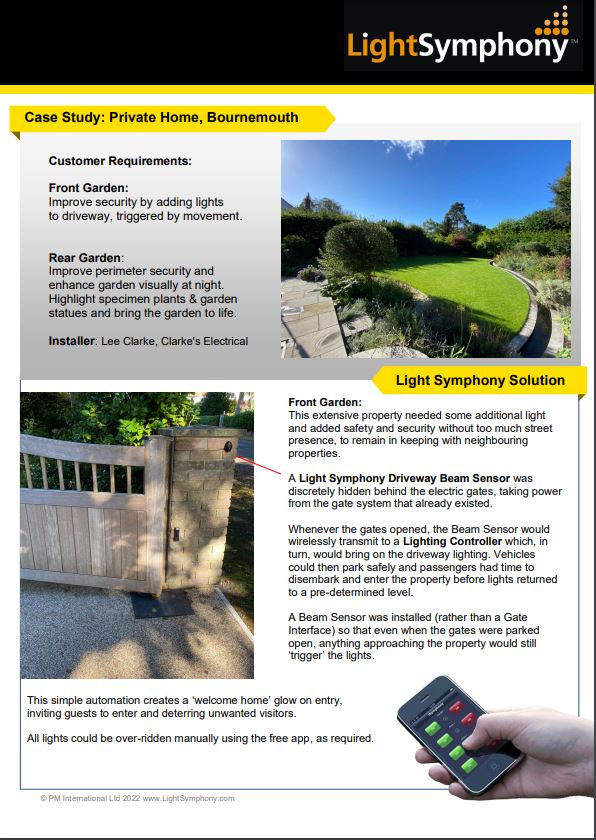 Residential Home, Bournemouth
Essex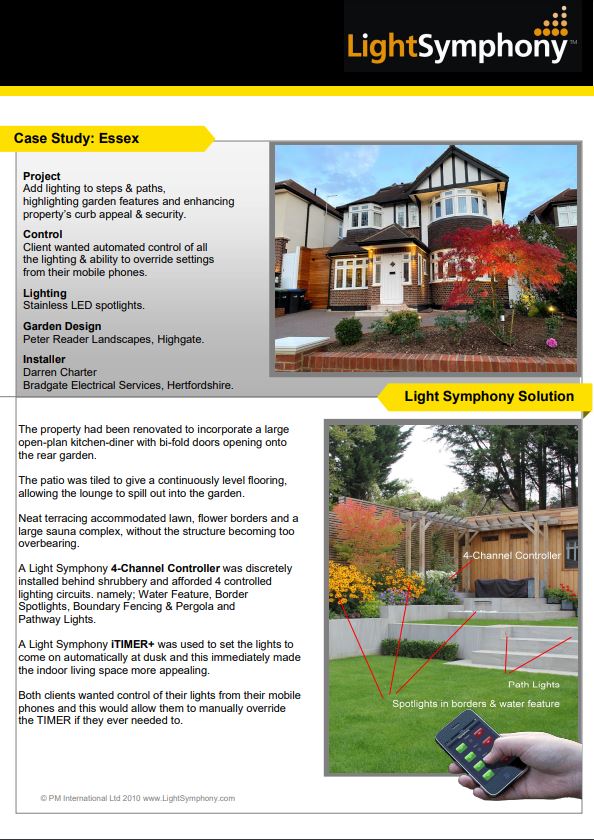 Harrow Boys School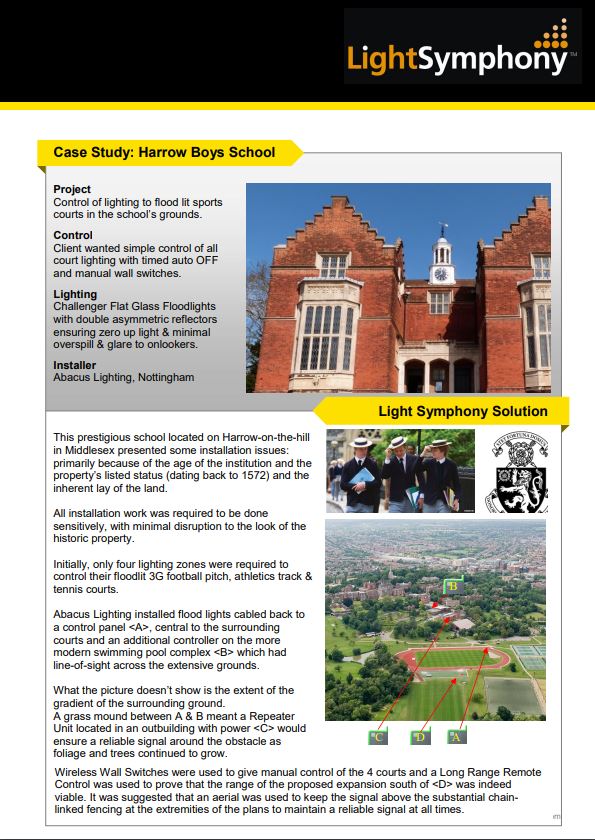 Harrow Boys School
Test of Range across tennis courts
Leicester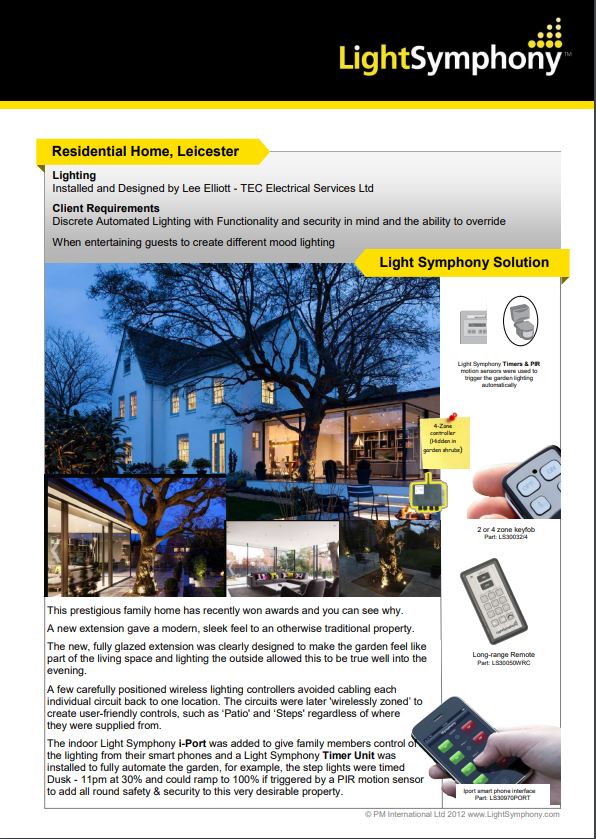 Residential Home, Leicester
Rearsby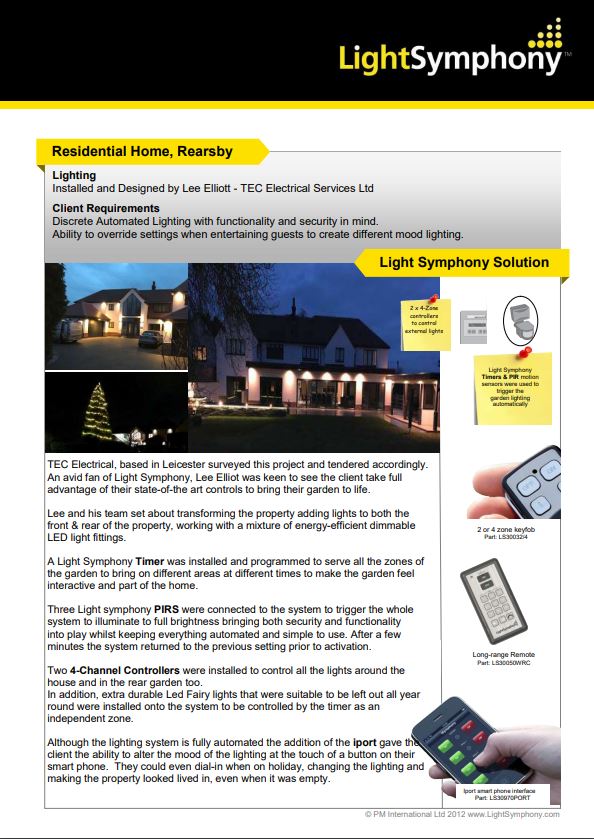 Residential Home, Rearsby
Barnet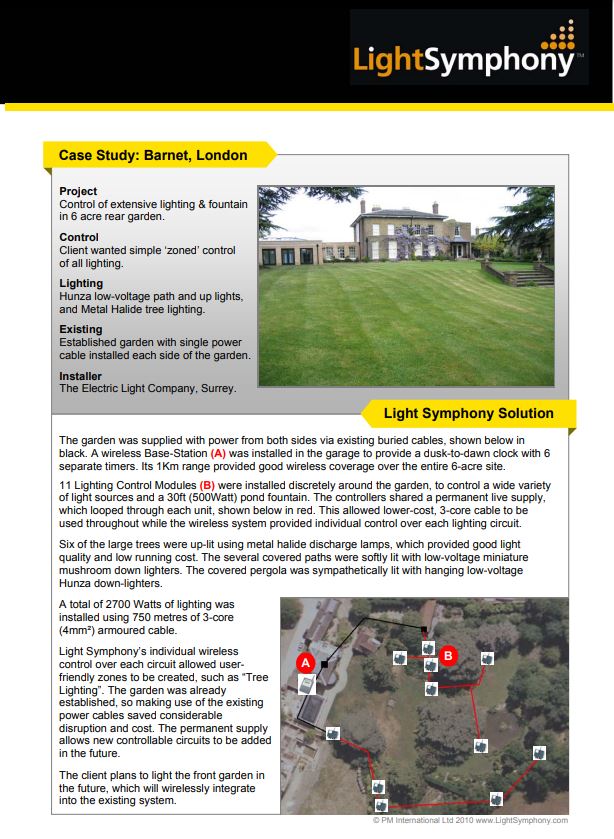 Barnet, London
Control of extensive lighting &
fountain in 6 acre garden
Moonlight Essex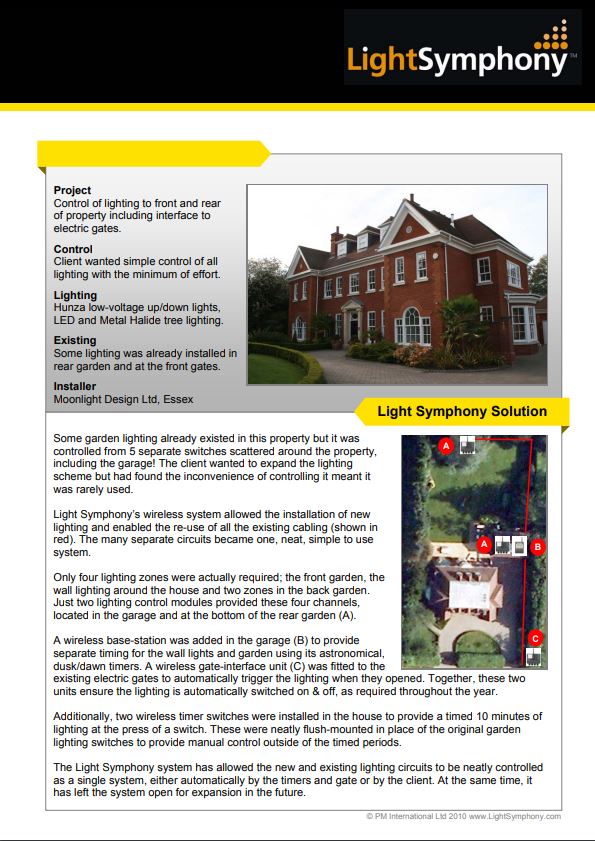 Control of lighting to front &
rear of property including interface
to electric gates
Case Study 3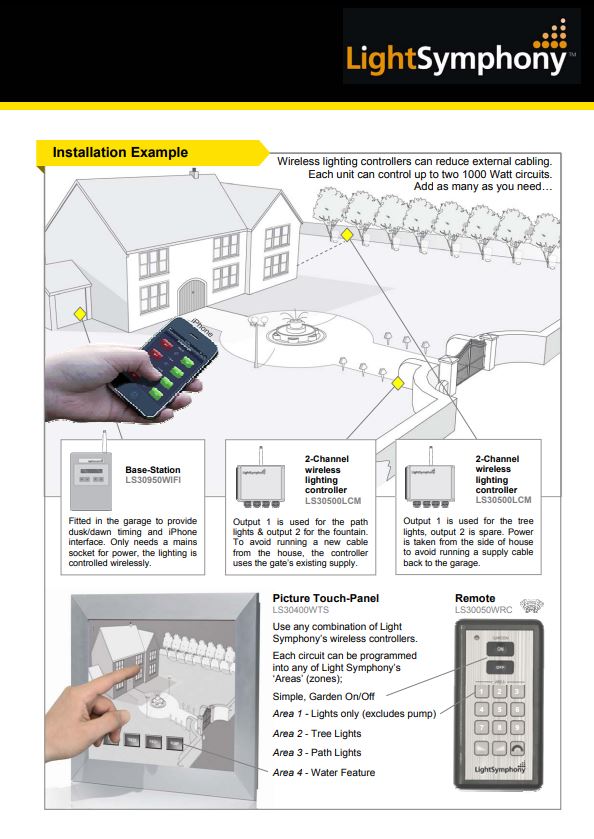 Installation example using 2
lighting controllers
Case Study 4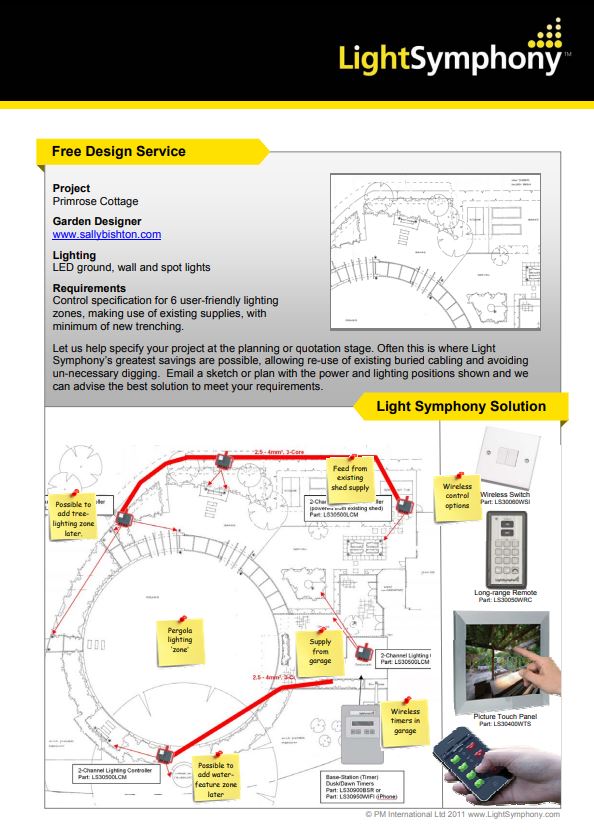 Control specification for 6 user-friendly lighting zones, making use of existing supplies, with minimum of new trenching.
Buckinghamshire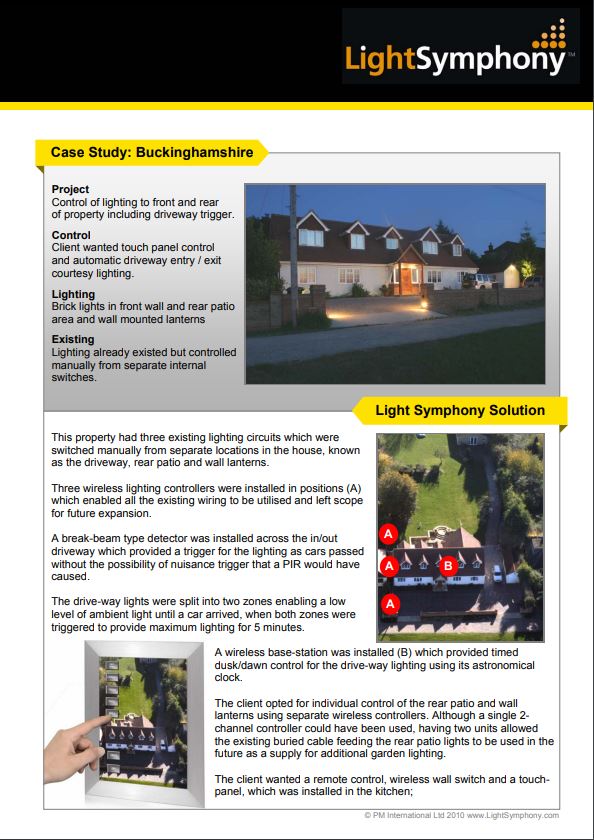 Residential Home, Buckinghamshire
Control of lighting to front and rear of property including driveway trigger.
Hull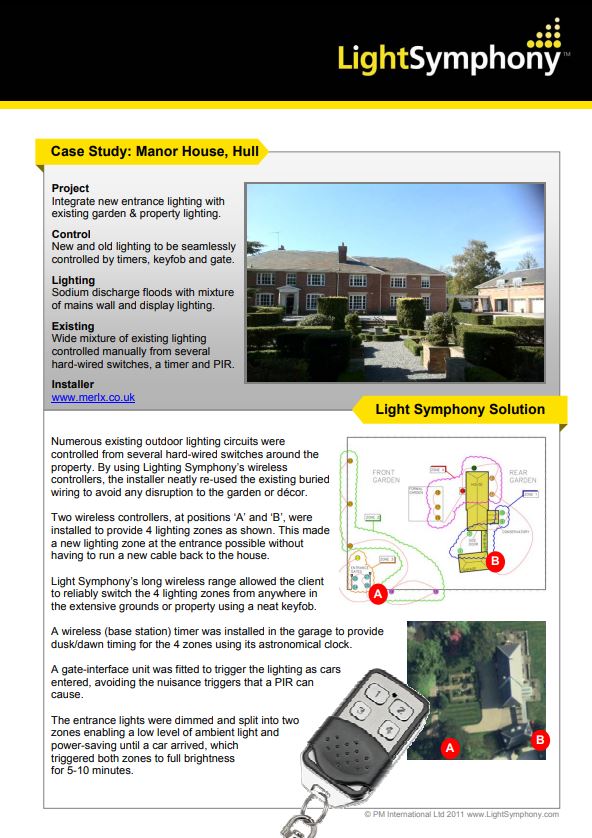 Manor House, Hull
Integrate new entrance lighting with existing garden & property lighting.
Northampton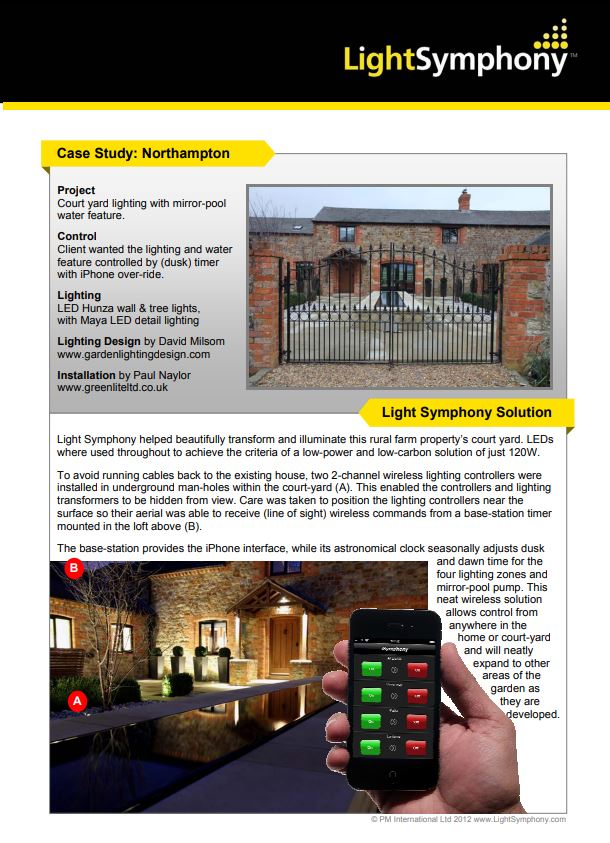 Majestic Trees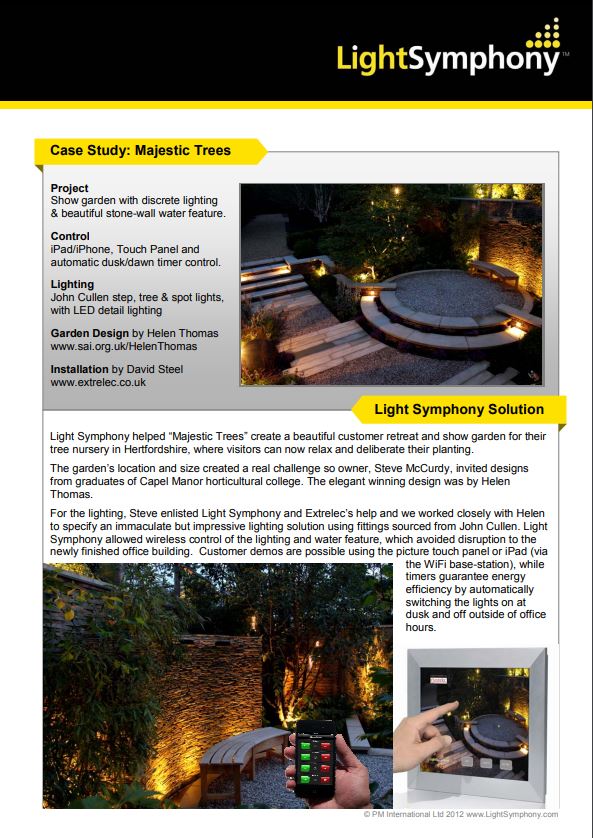 Majestic Trees
Show garden with discrete lighting
& beautiful stone-wall water feature.